Levins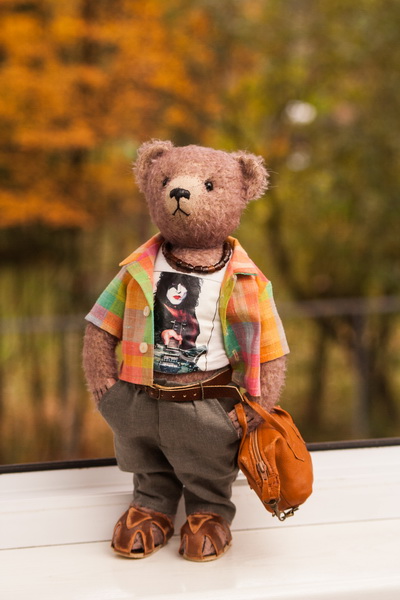 Levins was born on September 2013. He is big fan of American rock band KISS. This can be well seen by Levins fans attribute. (T - shirt with portrait).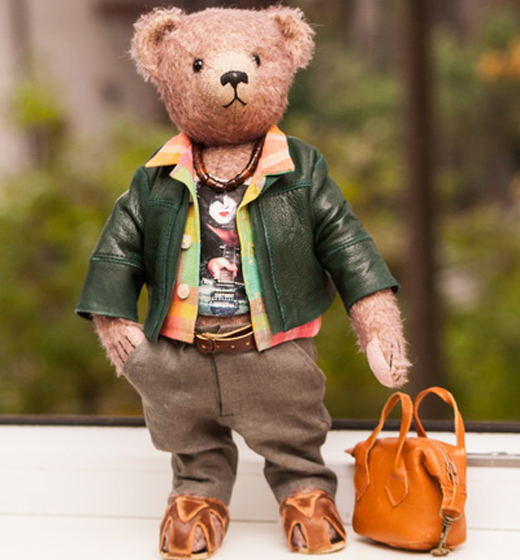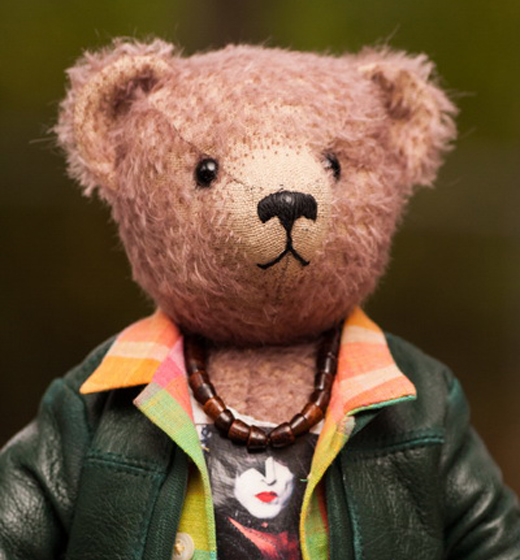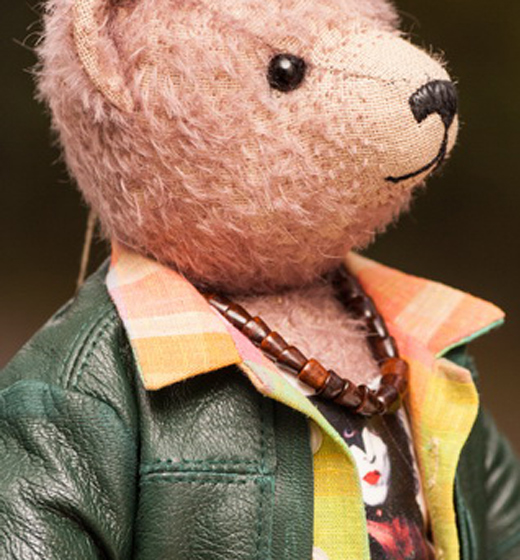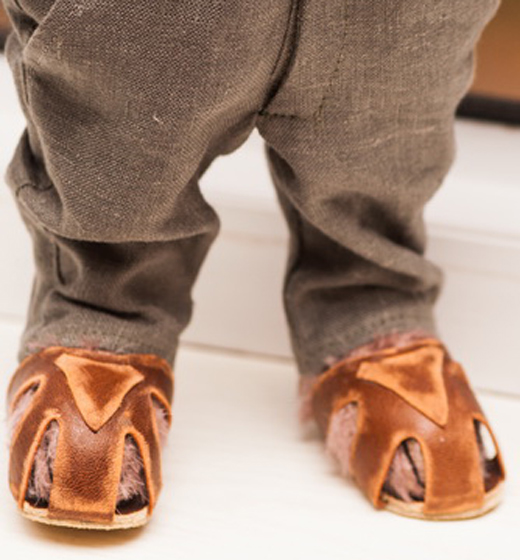 14.1 inches (35.8 centimeters).
Levin is made from mohair. Fully jointed, glas eyes, fiberfill, wood shavings, cotton clothes, leather bag, sandals, jacket, leather paws.